Shed to be heated in Brescia
L'officina meccanica da riscaldare è una startup avviata all'interno di un capannone da 750mq alto 7 in provincia di Brescia.
The customer recently expanded their production space and was looking for a solution for heat your shed in an economical and minimally invasive way.
Ci ha espresso inoltre la necessità di poter realizzare l'opera in tempi brevi, in modo da riprendere a lavorare in modo efficiente ed efficace come prima dell'arrivo dell'inverno.
Study and design to heat the mechanical workshop
Il cliente ci ha espresso la necessità di poter gestire il riscaldamento del proprio capannone attraverso un sistema di controllo avanzato, in quanto solo per alcune fasi delle lavorazioni è necessario mantenere temperature elevate.
Il cliente è quindi alla ricerca di una soluzione con funzionamento programmabile, senza sprechi e con costi di esercizio esigui.
In fase di sopralluogo abbiamo inoltre concordato con il cliente il luogo di installazione del generatore d'aria calda, determinando insieme gli spazi necessari al suo funzionamento. Abbiamo poi realizzato una bozza di progetto personalizzata per illustrare la configurazione nel dettaglio.
In occasione del nostro incontro, abbiamo sottoposto al cliente la nostra proposta di direct rental of a hot air generator, che gli permette di try the machine without purchase restrictions e con un costo di riscatto prestabilito.
Per riscaldare l'officina meccanica da 750mq abbiamo suggerito al cliente l'installazione di un generatore d'aria calda a pellet da 100kW corredato da un serbatoio da 600kg.
Heating of the workshop with hot air generator for hire
Il generatore d'aria calda proposto al cliente era in pronta consegna, pertanto abbiamo potuto procedere alla spedizione della macchina ed alla sua installazione in tempi rapidi.
AirCalor riscalda in modo omogeneo e con flusso d'aria orientabile: la macchina è stata posizionata all'interno del capannone senza necessitare di canalizzazioni.
L'installazione si rivela pertanto poco invasiva ed estremamente rapida, anche grazie alla progettazione su misura.
È possibile regolare la temperatura dell'ambiente secondo fasce orarie giornaliere, in modo che the generator adapts its operation to the different production needs of the customer and not vice versa.
The hot air flow it is particularly high and is able to heat even the largest rooms evenly. Il termostato regola la temperatura di mandata evitando l'immissione di aria troppo calda che altrimenti verrebbe velocemente dispersa, mentre l'aria fredda dell'ambiente viene aspirata dal basso, creando un circolo virtuoso.
La potenza del bruciatore viene inoltre modulata in funzione del calore richiesto, fino a spegnersi completamente una volta raggiunta la temperatura desiderata.
AirCalor è quindi in grado di ridurre drasticamente la dispersione di calore verso l'alto, diminuendo gli sprechi ed il consumo effettivo di combustibile.
The heating of the shed has improved the effectiveness of the entire production cycle, e grazie al noleggio il cliente ha la possibilità di verificarne gli effetti immediati senza dover effettuare investimenti considerevoli.
Products used for heating the shed
Weekly wireless thermostat
The programmable thermostat allows you to program the switching on and switching off the desired weekdays
Air accumulation Kit (For automatic cleaning of the burner before each ignition)
Air intake filter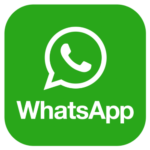 or