Shed to be heated in Brescia
The mechanical workshop to be heated is a startup set up inside a 750sqm high 7 shed in the province of Brescia.
The customer recently expanded their production space and was looking for a solution for heat your shed in an economical and minimally invasive way.
He also expressed the need to be able to carry out the work in a short time, so as to resume working efficiently and effectively as before the arrival of winter.
Study and design to heat the mechanical workshop
The customer expressed the need to be able to manage the heating of his shed through an advanced control system, as it is only necessary to maintain high temperatures for some stages of the processing.
The customer is therefore looking for a solution with programmable operation, without waste and with low operating costs.
During the inspection phase we also agreed with the customer the place of installation of the hot air generator, determining together the spaces necessary for its operation. We then created a customized project draft to illustrate the configuration in detail.
On the occasion of our meeting, we submitted our proposal to the client direct rental of a hot air generator, which allows him to try the machine without purchase restrictions and with a predetermined redemption cost.
To heat the 750sqm mechanical workshop we suggested to the customer the installation of a 100kW pellet hot air generator equipped with a 600kg tank.
Heating of the workshop with hot air generator for hire
The hot air generator proposed to the customer was ready for delivery, so we were able to proceed with the shipment of the machine and its installation quickly.
AirCalor heats homogeneously and with an adjustable air flow: the machine was positioned inside the shed without the need for ducts.
The installation is therefore not very invasive and extremely fast, also thanks to the tailor-made design.
It is possible to adjust the room temperature according to daily time slots, so that the generator adapts its operation to the different production needs of the customer and not vice versa.
The hot air flow it is particularly high and is able to heat even the largest rooms evenly. The thermostat regulates the delivery temperature avoiding the introduction of too hot air which would otherwise be quickly dispersed, while the cold air from the room is sucked in from below, creating a virtuous circle.
The burner power is also modulated according to the heat required, until it switches off completely once the desired temperature is reached.
AirCalor is therefore able to drastically reduce the heat dispersion upwards, reducing waste and effective fuel consumption.
The heating of the shed has improved the effectiveness of the entire production cycle, and thanks to the rental, the customer has the possibility to verify the immediate effects without having to make considerable investments.
Products used for heating the shed
Weekly wireless thermostat
The programmable thermostat allows you to program the switching on and switching off the desired weekdays
Air accumulation Kit (For automatic cleaning of the burner before each ignition)
Air intake filter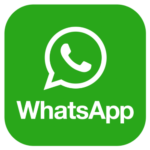 or