House to be heated with a five-star pellet boiler
La casa da riscaldare è una grande unità abitativa di due piani in provincia di Padova.
Il proprietario sta riammodernando la sua abitazione approfittando degli incentivi statali: era perciò alla ricerca di una nuova boiler with five-star certification con la quale sostituire il vecchio impianto a gasolio in suo possesso.
The customer opted for the purchase of one BluCalor E pellet boiler perché, oltre alla certificazione a cinque stelle, può vantare innumerevoli peculiarità tecniche che ne garantiscono l'assoluta efficienza, versatilità e semplicità d'uso.
Tra queste, le caratteristiche che più ha apprezzato sono state la capacità di garantire acqua calda in modo istantaneo, il funzionamento modulante con assenza di fiamma pilota ed i sistemi di pulizia automatica che ne garantiscono la funzionalità ottimale anche in caso di pellet di scarsa qualità.
The Blucalor E pellet boiler also has access to the contribution of the thermal account con coefficiente incentivante di 1.5, che gli permette di risparmiare oltre 7.000€!
Inspection and sharing of the project for the new pellet plant
La vecchia caldaia a gasolio da 35Kw era collocata in un'ambiente interno alla casa utilizzato come ripostiglio e lavanderia.
L'impianto aveva rendimenti minimi, pertanto per poter riscaldare l'abitazione di 220 mq erano necessarie grandi quantità di gasolio.
Lo scarico fumi non era incamiciato, quindi abbiamo previsto la realizzazione a norma di una nuova canna fumaria, provvista di tutte le ispezioni necessarie agli impianti a biomassa.
Il cliente era quindi alla ricerca di una potente soluzione con bassi costi di esercizio, ma al contempo in grado di garantire pulizia e silenziosità elevati.
To respond to these requests, we have suggested to the customer the installation of a automatic cleaning system which allows him to svuotare la cenere solo 2-3 volte all'anno, un accessorio utilissimo per la caldaia BluCalor E.
Abbiamo inoltre preparato una bozza di progetto specifica per il cliente, in grado di illustrargli con precisione la configurazione di installazione ed i relativi ingombri previsti.
Installation of a new Blucalor E pellet boiler with incentives
Abbiamo portato a termine l'installazione in due giorni: nella prima abbiamo rimosso il vecchio impianto e predisposto la nuova canna fumaria incamiciandola all'interno del cavedio; nella seconda abbiamo posizionato la nuova caldaia, collegato l'impianto idraulico ed istruito il cliente sul corretto utilizzo del sistema.
I collegamenti idraulici della caldaia a pellet Blucalor E sono semplici: it was not then no modification to the existing system is necessary.
L'intero sistema si è adattato perfettamente allo spazio a disposizione, come previsto dal progetto condiviso con il cliente.
Il serbatoio di servizio da 160 kg è stato dotato di ruote in modo da poter essere movimentato con facilità in caso di manutenzione.
La caldaia a pellet BluCalor E prevede un sistema di pulizia automatica della griglia tramite aria compressa: il piccolo compressore silenziato che lo alimenta si rivela particolarmente funzionale alle installazioni che prevedono il posizionamento della caldaia in spazi utilizzati quotidianamente.
The new boiler Blucalor E it is particularly suitable for homes that need high energy inputs, ed il cliente ha potuto apprezzare la grande quantità di calore messa a disposizione dal nuovo impianto.
Il cliente ha raggiunto risparmi considerevoli dismettendo il vecchio e dispendioso impianto a gasolio in favore di Blucalor E, una caldaia a pellet a cinque stelle di ultima generazione.
The Blucalor E pellet boiler has access to the contribution of the thermal account con coefficiente incentivante di 1.5, che gli ha permesso di risparmiare oltre 7.000€!
📑👉🏼 CLICCA QUI per scaricare la certificazione ⭐⭐⭐⭐⭐ di Blucalor E!
Products used for home heating
Weekly wireless thermostat
The programmable thermostat allows you to program the switching on and switching off the desired weekdays
Silenced compressor and accumulation (for automatic and silent cleaning of the burner before each ignition)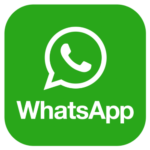 or