Heating for woodworking shed
The joinery to be heated it is an area of ​​8000 m3 in the province of Cremona; inside is the processing department for edging and gluing the wood with operating machines and aspirators, dove it is necessary to maintain 18 degrees.
To heat the processing workshop, the customer used an old hot air generator fed with wood waste which was turned on several hours in advance by an operator.
Already working with a heating system for joinery in accordance with the law, the customer was very clear on the management cost and the difficulties in keeping its business effective.
Inoltre, il sistema a legna in uso non gli permetteva di mantenere una temperatura costante, con il risultato di un ambiente too cold The too hot non idoneo al suo ciclo produttivo.
Study and design for the heating of the carpentry
On the occasion of the inspection, the customer expressed the need to heat his carpentry with an automatic system capable of ensuring homogeneous heat throughout the entire working day and above all capable of improve the quality of work and reduce the costs of running your business.
La centrale termica confina con il muro del capannone da riscaldare ed è stato sufficiente installare una serranda tagliafuoco ed adattare il plenum di mandata al foro preesistente, come illustrato al cliente ed all'installatore attraverso la condivisione di una specifica bozza di progetto.
Date le caratteristiche dell'edificio e la temperatura richiesta, si è scelto un 350kW condensing hot air generator with five stages of power modulation, in grado di riscaldare rapidamente la falegnameria alla temperatura richiesta.
Installation of hot air generator in accordance with the law in the carpentry
The installation of the heating system on the carpentry was carried out in three sessions, in the first we removed the existing generator and sanitized the environment, in the second we made the necessary arrangements for connecting the new heating with the addition of new vents for the internal heat distribution, in the third we have positioned, connected and started the new generator.
The installation also includes a thermoregulation system with wireless receiver capable of keep the internal temperature homogeneous by varying the power and air flow according to the different climatic conditions. The flow of hot air is distributed with a horizontal channel where the adjustable vents are positioned, capable of partializing the air flow in each work area at will.
The compartmentalized installation with air intake from the outside avoids any complication related to the sawdust present in the carpentry and allows reheat any high-risk activity and thanks to the influx of heated clean air, cold air infiltrations due to the depression of the environment are avoided.
Products used for heating the woodworking shed
Weekly wireless thermostat
The programmable thermostat allows you to program the switching on and switching off the desired weekdays
Air accumulation Kit (For automatic cleaning of the burner before each ignition)
Delivery plenum with fire damper and internal air duct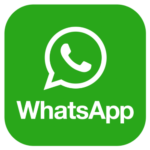 or