Mechanical workshop to be heated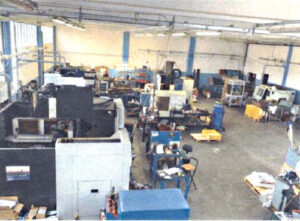 Il capannone in questione è un'officina meccanica alta 7 metri da 400 mq., situata in Province of Turin.
Inside it is made of precision machining of metals and ferrous materials.
The area was heated by 2 pellet stoves 16 and 20 kW, which were not able to sufficiently heat the environment up to 16 degrees required.
For their operation the customer came to consume 6 pallets of pellets a year.
The customer has been entrusted to ECOEMME Pino Torinese (TO), our reference dealer for the area in question. (www.ecoemmestufe.it)
Shed heating with condensing pellet hot air generator
Il capannone da riscaldare con il generatore non presenta suddivisioni strutturali ed è mediamente isolato: per il suo fabbisogno è quindi perfettamente sufficiente un generatore d'aria calda a pellet a condensazione da 35 kW, con configurazione a lancio diretto.
Weekly wireless thermostat
The programmable thermostat allows you to program the switching on and switching off the desired weekdays
filter Drawer
The filter drawer allows to purify the air that is taken back and consequently reintroduced into the environment by the generator. Furthermore, it also performs a protective function, suitable for averting the risk that any foreign bodies may be sucked in by the fan.
In qualità di rivenditore Bluenergy, Ecoemme ha gestito in autonomia l'intero processo, fornendo al cliente un servizio completo: dal sopralluogo iniziale gratuito all'installazione di generatore e canna fumaria.
Shed heating and savings
Considerando le necessità del committente, le condizioni strutturali del capannone e le caratteristiche tecniche del generatore d'aria calda a pellet, il nostro rivenditore ha proposto al cliente la variante più piccola dell'AirCalor Condens.
The pellet hot air generator from 35 kW heats efficiently and homogeneous tutto il capannone , confermando pienamente quanto prospettato dai calcoli effettuati in occasione del sopralluogo gratuito.
The installation of a generator condensing high efficiency as AirCalor-capacitor has allowed the purchaser to avoid frequent cleaning which was forced by two stoves in his possession. In addition, programmable ignitions ed i remote controls thermostat wireless permettono di aumentare sensibilmente il confort e migliorano l'esperienza di utilizzo, garantendo il calore richiesto sin dal primo mattino.
Il generatore d'aria calda a pellet da 35 kW ed il suo serbatoio from 270 kg occupy a surface under 2mq: con un singolo generatore compatto, il risparmio anche in termini di spazio è risultato considerevole.
Products used for heating the workshop
Weekly wireless thermostat
Air accumulation Kit (For automatic cleaning of the burner before each ignition)
filter Drawer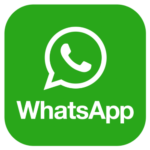 or