Mechanical workshop to be heated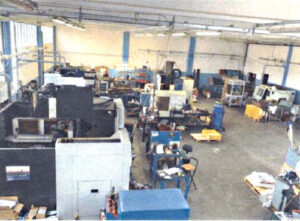 The shed in question is a mechanical workshop 7 meters high by 400 square meters, located in Province of Turin.
Inside it is made of precision machining of metals and ferrous materials.
The area was heated by 2 pellet stoves 16 and 20 kW, which were not able to sufficiently heat the environment up to 16 degrees required.
For their operation the customer came to consume 6 pallets of pellets a year.
The customer has been entrusted to ECOEMME Pino Torinese (TO), our reference dealer for the area in question. (www.ecoemmestufe.it)
Shed heating with condensing pellet hot air generator
The shed to be heated with the generator has no structural subdivisions and is on average insulated: a 35 kW condensing pellet hot air generator, with direct launch configuration, is therefore perfectly sufficient for its needs.
Weekly wireless thermostat
The programmable thermostat allows you to program the switching on and switching off the desired weekdays
filter Drawer
The filter drawer allows to purify the air that is taken back and consequently reintroduced into the environment by the generator. Furthermore, it also performs a protective function, suitable for averting the risk that any foreign bodies may be sucked in by the fan.
As a Bluenergy dealer, Ecoemme managed the entire process independently, providing the customer with a complete service: from the free initial inspection to the installation of the generator and flue.
Shed heating and savings
Considering the customer's needs, the structural conditions of the shed and the technical characteristics of the pellet hot air generator, our dealer proposed the smaller variant of the AirCalor Condens to the customer.
The pellet hot air generator from 35 kW heats efficiently and homogeneous the whole shed, fully confirming what was proposed by the calculations carried out on the occasion of the free inspection.
The installation of a generator condensing high efficiency as AirCalor-capacitor has allowed the purchaser to avoid frequent cleaning which was forced by two stoves in his possession. In addition, programmable ignitions ed i remote controls thermostat wireless allow you to significantly increase comfort and improve the experience of use, ensuring the heat required from the early morning.
The 35 kW pellet hot air generator and its tank from 270 kg occupy a surface under 2mq: with a single compact generator, the savings in terms of space were also considerable.
Products used for heating the workshop
Weekly wireless thermostat
Air accumulation Kit (For automatic cleaning of the burner before each ignition)
filter Drawer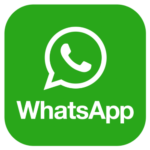 or