Two-storey house to be heated in the province of Treviso
L'abitazione da riscaldare è di 220mq sviluppati su due piani in provincia di Treviso.
The owner is a person who has always been attentive to the innovations proposed by the sector of renewable energies: la sua abitazione è infatti dotata di pannelli solari per l'erogazione dell'acqua calda sanitaria. Per la produzione di acqua calda per il riscaldamento si affidava invece ad una vecchia caldaia a gasolio da 35kW.
Ci ha contattato perché era alla ricerca di una caldaia di nuova generazione in grado di sostituire il suo impianto a gasolio, garantendo al contempo la possibilità di supportare i pannelli solari nell'approvvigionamento di acqua calda sanitaria durante i mesi invernali.
The customer has chosen to purchase a pellet boiler Blu Heat E because it allowed him to access the conto termico con coefficiente 1.5 , oltre alla certificazione a quattro stelle. Inoltre può utilizzare biomassa con la stessa semplicità ed efficienza delle migliori caldaie a gasolio.
Nel suo caso, in zona E, la sostituzione di un impianto a gasolio con una caldaia Blucalor E gli ha permesso di ottenere in due anni un contributo tramite il conto termico pari a 7.367,80 €!
Free inspection for the installation of a Blucalor E pellet boiler
La vecchia caldaia a gasolio da 35Kw aveva costi di esercizio elevati e rendimenti minimi, pertanto il cliente la utilizzava il meno possibile per il riscaldamento: era costretto a sopperire alla necessità di calore con l'aiuto di un'ulteriore stufa a legna.
Lo scarico fumi era convogliato all'interno di un cavedio in cemento, all'interno del quale abbiamo previsto di incamiciare una nuova canna fumaria a norma, provvista di tutte le ispezioni necessarie agli impianti a biomassa.
Il cliente era alla ricerca di una soluzione che potesse sposarsi con il bollitore a pannelli solari, fornendo water for heating and immediate domestic hot water qualora quella messa a disposizione dai pannelli non fosse stata sufficiente.
Abbiamo studiato una soluzione idraulica semplice e facilmente integrabile, in grado di permettere quindi al cliente di sfruttare la caldaia solo se necessario, lasciando quando possibile la produzione di acqua calda sanitaria all'energia gratuita del sole.
Installation of a new pellet boiler
with thermal account
L'installation it has been completed day: abbiamo rimosso la vecchia caldaia a gasolio, posizionato la nuova caldaia a pellet Blucalor E come da configurazione concordata con il cliente ed incamiciato la nuova canna fumaria d.120 all'interno del cavedio; infine abbiamo collegato l'impianto solare al nuovo sistema, in modo da permettere al cliente di scegliere facilmente la modalità di approvvigionamento dell'acqua calda sanitaria desiderata.
The caldaia ed il serbatoio da 270 kg chosen by the customer guarantee aautonomy of exercise more than weekly.
The system automatic cleaning of the compressed air grate guarantees no encrustations for one always optimal combustion ed è alimentato da un piccolo compressore silenziato, particolarmente funzionale alle installazioni che prevedono il posizionamento della caldaia in spazi utilizzati quotidianamente.
Il vecchio impianto a gasolio e la stufa a legna, oltre a non essere sufficienti per garantire confort su tutte le aree dell'abitazione, determinavano un costo per il cliente di circa 2.000 € all'anno.
The installation of a new one Blucalor E allowed the customer to obtain the comfort desired and of decrease the cost of heating della sua abitazione.
La caldaia a pellet Blucalor, nel modello 34E, ha certificazione ambientale a quattro stelle con coefficiente incentivante di 1.5: il cliente ha avuto accesso al contributo del conto termico, ed ha risparmiato oltre 7.000€ sull'acquisto della sua nuova caldaia!
📑👉🏼 CLICCA QUI per scaricare la certificazione ⭐⭐⭐⭐ di Blucalor E!
Products used for home heating
Weekly wireless thermostat
The programmable thermostat allows you to program the switching on and switching off the desired weekdays
Silenced compressor and accumulation (for automatic and silent cleaning of the burner before each ignition)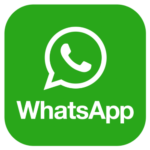 or