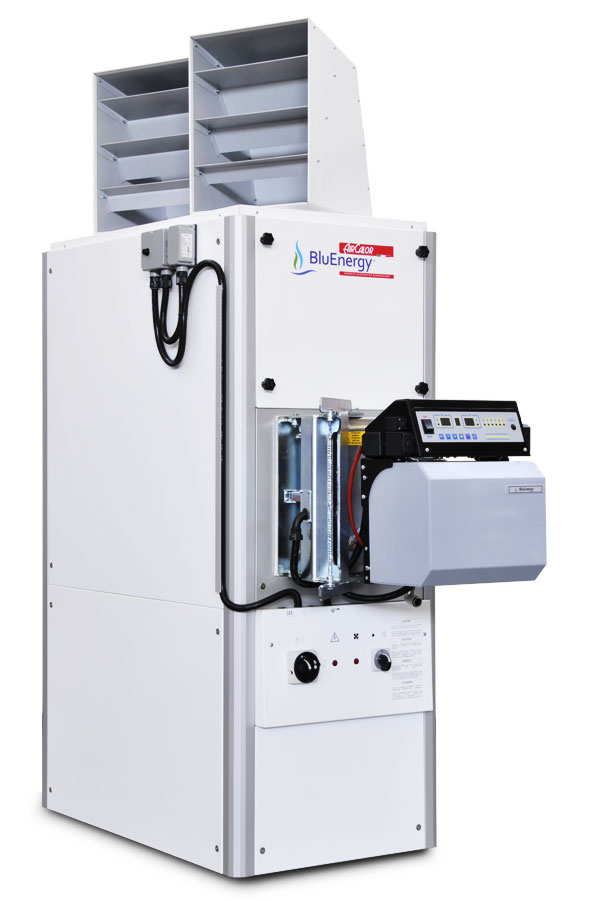 The air heaters with pellet boiler AirCalor created to meet the heating needs of multiple types of environments.
They find wide application for heating greenhouses, warehouses, workshops, farms, sports facilities, sports halls, swimming pools, industrial halls, warehouses, etc.
The hot air can be fed directly in the environments of using adjustable nozzles located above the generator or can be channelized in special pipes for a wide and precise distribution.
Installation is easy to implement as do maintenance to contain costs and to guarantee high reliability over time.
Thanks to the modulating system and the total shutdown the hot air generator Aircalor works only when needed and adapts to the heat demand by reducing the cost and eliminating the wastage of fuel.
Incentives from the state with tax deductions and capital grants
Tax deduction of 65% – Redevelopment energy
Tax deduction of 50% – Restructuring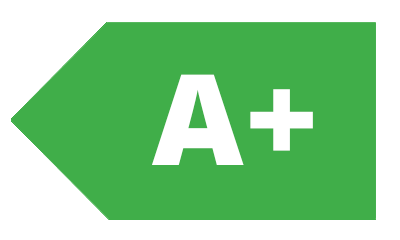 HOT AIR GENERATOR PELLET
One solution for many environments, including outdoor and pressure regulating facilities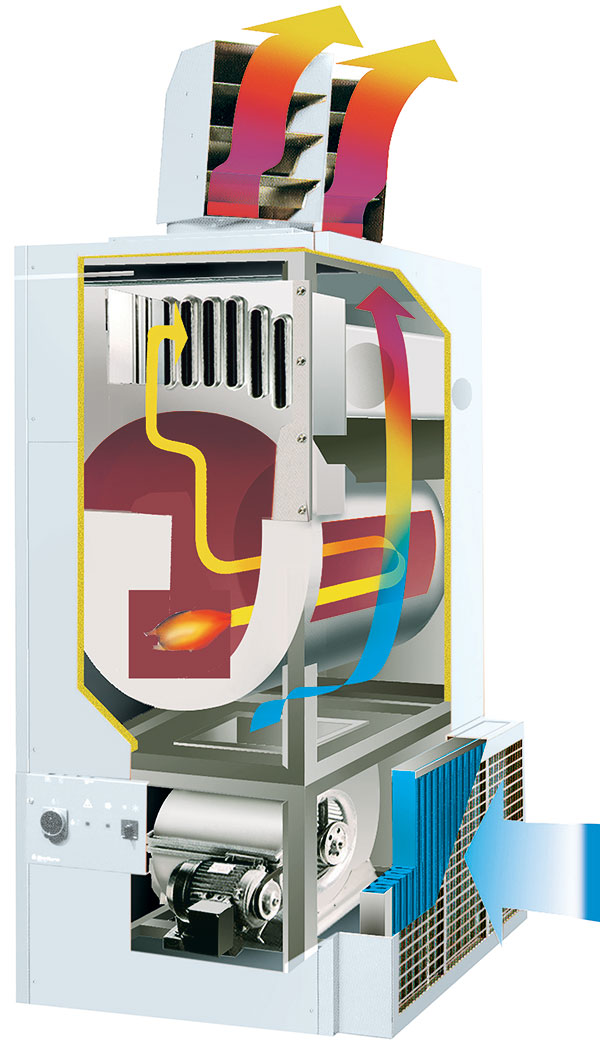 Hot-air generators AirCalor with pellet boiler
COMFORTABLE
Automatic cleaning with compressed air gasification grid eliminates all impurities. To avoid AIRCALOR ash deposits is equipped with a vertical-type heat exchanger, equipped with baffles which increase the heat exchange ensuring high yields. The ash removal occurs at
very long intervals, 2-3 times a month.
RELIABLE
The AIRCALOR generator is a solution without compromise, comfortable and reliable.
• EASY DRIVE AND ROBUST
• INDUSTRIAL ELECTRONICS
• DESIGNED AND MANUFACTURED IN ITALY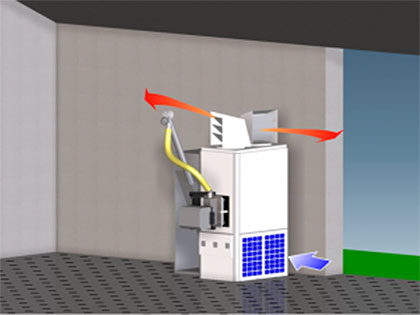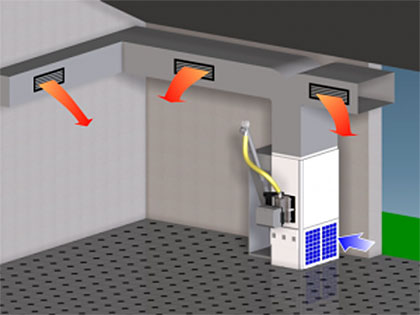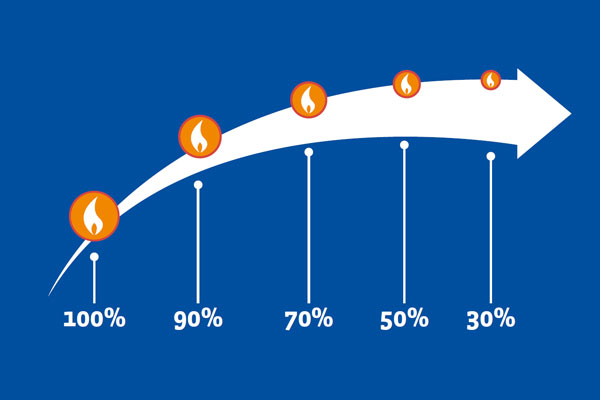 Power on / Modulation / Off
The hot air generators AirCalor is able to ignite the flame in 90/120 seconds.
The operation is modulating, reducing the power to achieve the desired temperature, adapting to the heat required to then go into total shutdown.
L 'ignition and total shutdown are completely automatic and reliable.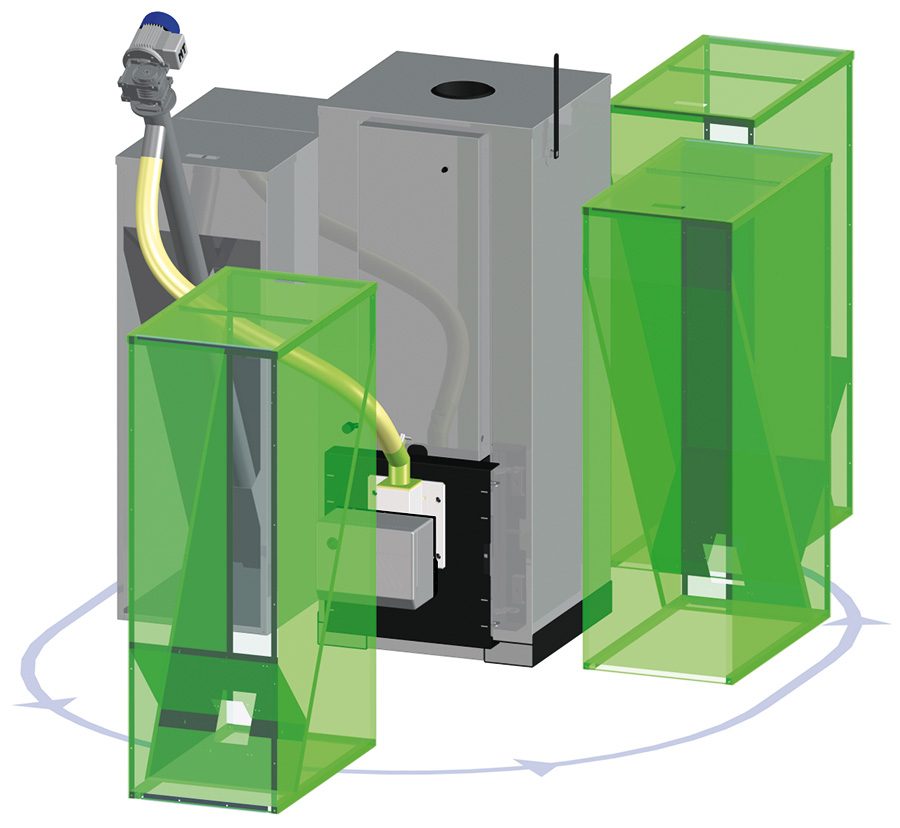 Versatile
separate pellet container and with great versatility to adapt to any space requirement. It can be positioned to the right, left, in front or behind the boiler body.
Comfortable
The automatic compressed air cleaning system of the gasification grid moves all the impurities in the ash tray.
To avoid ash deposits the hot air generator AirCalor is equipped with a heat exchanger of the vertical type, equipped with baffles which increase the heat exchange ensuring high yields.
The ash is automatically conveyed in the large drawer. The drawer is emptied at long intervals, every 100-150 bags of pellets, guaranteeing a high comfort.
Convenient removal of the ash tray 2-3 times a year.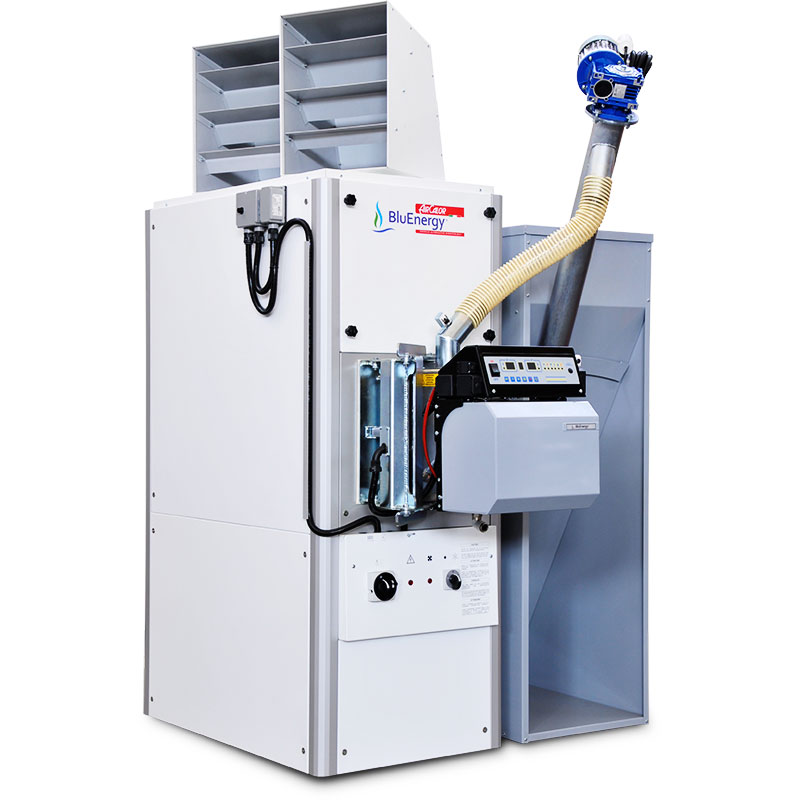 Long battery life in a small space
The service tank of the generator can be AirCalor by: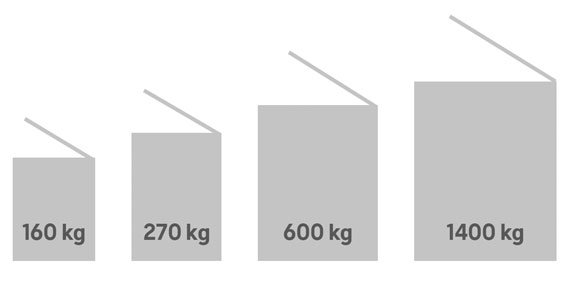 In just 1.5 square meters
• the pellet hot air generator
• Tank of 160 kg of pellets
In just 2.5 square meters
• the pellet hot air generator
• Tank of 1400 kg of pellets
ALSO AVAILABLE FOR HIRE
Inspections free and without obligation – Contact us for more information.