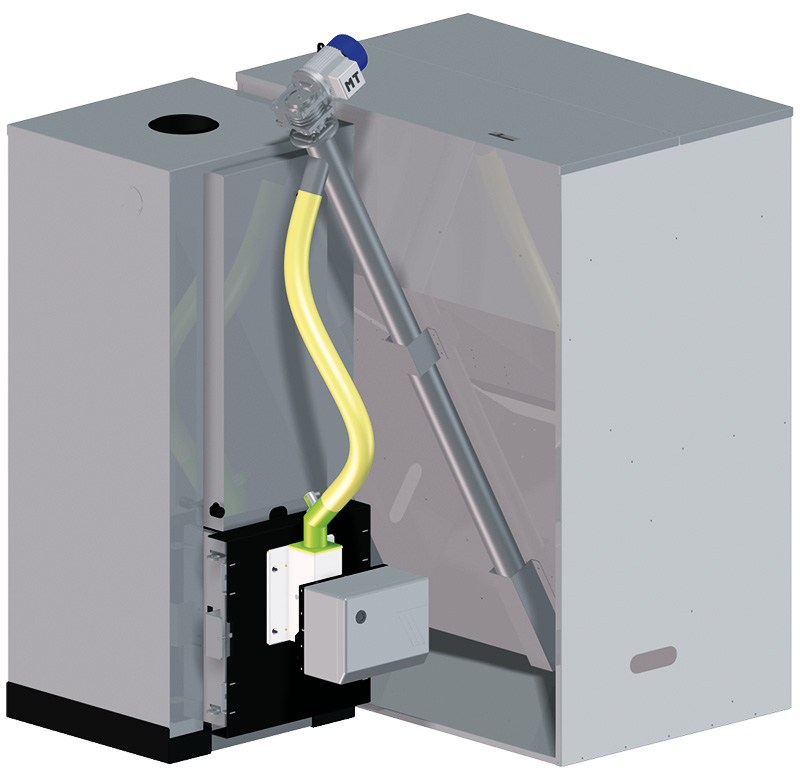 Tanks for the pellet BLUENERGY
The pellet service tank, available in versions from 160 - 270 - to 600 kg, It is supplied with all BLUENERGY products such as boilers BluCalor, Solar BluCalor, Triplomax and the hot air generators AirCalor.
But it can also be used as a container the pellet to be combined with any type of boiler or pellet stove for greater capacity and functional comfort.
It is made entirely of painted steel, under the lid it is positioned a grid that serves as a support for the emptying of the pellet and as protection to prevent any objects from falling inside the tank.
The tank is supplied with feed auger, which provides the pellets to the burner and is made entirely of high-quality carbon steel for a long duration in time.
Silos in from internal tissue
Painted steel structure
Extraction Unit compatible with each suction system
UV-resistant fabric
Wear protection guaranteed by the internal protective coating
Fitting Storz 4 "filling, I = 300 mm
Control Inspection

STANDARD
Capacity from 2,15 to 7,15t
BLUMAX
Capacity from 1,34 to 7,51t
BUNKERSILOS
Capacity from 2,76 to 10,51t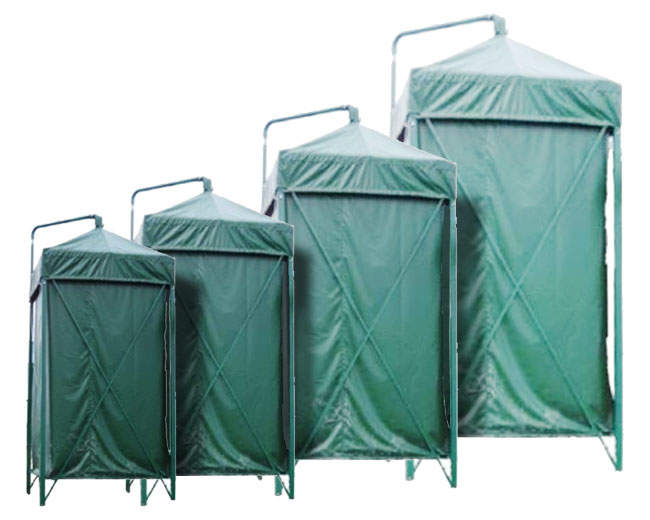 Silos in fabric from enterno
Painted steel structure
PVC cover
standard version Sacco
of the silo filling pipe
Capacities from 2.3 to 12.8 tons
Availability of sizes and capacities to measure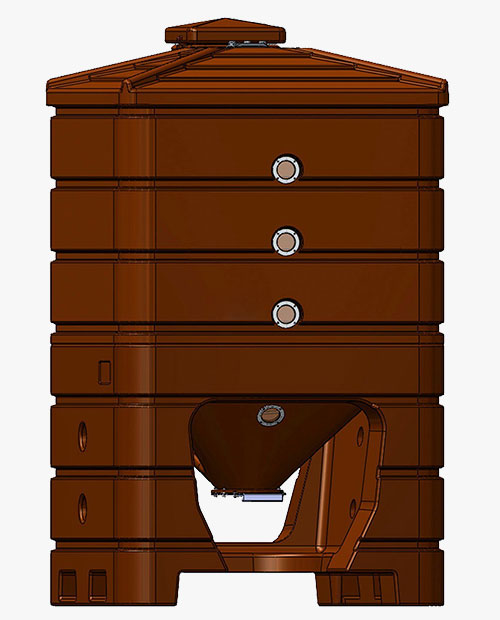 Polyethylene pellet tank
Weather resistant and moisture
Made of high-density polyethylene
Due to its design characteristics and for the polymer used anti U.V. It does not alter the characteristics of the products inside to changing climatic conditions
It protects against ice and rain.
UV resistant
It equipped with three peepholes to view the internal level
Valve for discharge