Heating shed used as a mechanical workshop for motorcycles
L'auto workshop mechanics used for the preparation of racing motorcycles, located in the province of Mantua, is from about 400sqm.
The customer's business code provides for the air to be drawn directly from the outside, the building requirement was less than 35kW and a 35 kW hot air pellet generator was therefore chosen direct launch, with an adjustment damper to take in the air from the outside.
Thanks to the modulating system and total shutdown the AirCalor hot air generator works only when needed and adapts to the heat demand reducing costs e eliminating waste of fuel, also working with condensation thanks to the stainless steel exchanger it manages to heat up on a budget.
Study and design of heating for the mechanical workshop
Following the inspection it was agreed that theautonomy loading of the pellets and cleaning provided should be about a week, the return air for heating from the outside and programmable operation on weekly time slots.
The space reserved for the heating system was particularly limited, in a corner between the wall and the emergency exit.
We have prepared various project drafts for installation both inside and outside the shed, and then agree with the customer and the installer on the most congenial and feasible solution.
Direct launch generator installation for mechanical workshop
The complete heating system was installed in one day: the installer simply connected the flue and the regulating damper on the air intake.
The 160kg installed tank is separate from the generator and guarantees the customer the agreed weekly autonomy, even in the coldest periods of the year.
The entire plant occupies an area of ​​less than 2 square meters, and adapts perfectly to the customer's space requirements.
The area is kept at an optimal temperature throughout the working day, without waste: the wireless chronothermostat turns on the hot air generator in advance, while the modulating system adjusts the power according to the required temperature.
Products used for heating the shed
Weekly wireless thermostat
The programmable thermostat allows you to program the switching on and switching off the desired weekdays
Air accumulation Kit (For automatic cleaning of the burner before each ignition)
Return plenum with regulation damper
Given the activity carried out inside the shed, for safety reasons it is not possible to take advantage of the internal air recirculation. The pellet hot air generator was therefore designed to take back the air from the outside through a plenum with a shutter.
In this case, given the power not exceeding 35 kW, no further subdivision within the shed was necessary.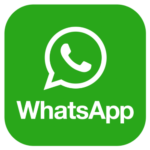 or