Industrial building to be heated
This 400 m² warehouse in the province of Bergamo is an environment with 7 meter high ceilings, in which work is carried out on plastic materials. The client wanted to heat a temperature of around 18-20 degrees.
The shed at issue era previously heated by a small electric current to hot air generator; despite the reduced power, the cost of ownership is important, however, they revealed: the generator was constantly in operation at maximum power, however without being able to produce a homogeneous and satisfactory heat.
The customer has thus opted for the rental of a condensing pellet hot air generator for heating his company, because it gave him the peace of mind of being able to try the machine without committing capital.
Heating with pellet hot air generator FOR RENT
The workshop to be heated is well insulated and rarely open to the outside: for this reason a 35 KW generator is perfectly capable of satisfying its needs.
Generator of hot air pellet AirCalor 35KW for hire with a large 160KG tank
The AirCalor launches the hot air within the environment by means of adjustable vents, aspirating at the same time the colder air from below. In addition, the generator works only when needed and modulates the power according to the needs, by progressively decreasing the delivery up to the total shutdown: in this way it is possible reduce costs and zero waste fuel.
Weekly wireless thermostat
The programmable thermostat allows you to program the switching on and switching off the desired during the week.
Pellet heating installation in the shed
The pellet burner has times of very low ignition and it reaches the required temperatures in less time: this allows the customer to be more effective, working the material under the best possible conditions.
Furthermore, the condensing pellet generator complies with the increasingly stringent environmental regulations, developing heat in an environmentally sustainable manner.
Thanks to programmable thermostat, the temperature necessary are adapted and programmed according to the working days: Monday to Friday is maintained the ideal temperature, while on weekends the system turns off automatically, ensuring maximum savings.
The customer heats his shed and manages to spend less: the lower cost of fuel, combined with a higher yield, It guarantees a return on investment greater than the rental cost (Which incidentally is a fully deductible voice).
This way you can choose to buy the generator subsequently, without putting in the budget 2019 other investments.
Faced with a probable future purchase, the customer has chosen to install a permanent double wall flue: quick installation day was made by our installers.
Products used to heat the shed
Weekly wireless thermostat
Air accumulation Kit (For automatic cleaning of the burner before each ignition)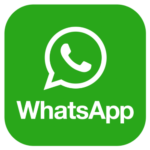 or