Greenhouse to be heated for basil cultivation
This 400 m² greenhouse in Treviso is home to a basil crop and requires constant high temperatures (18 to 22 degrees).
Being a greenhouse the dispersions are always high, although this is an isolated structure with double cloth inflated with air.
In this greenhouse, the plants closest to the diesel hot air generator were subjected to forts thermal shock and the heat inside was not homogeneous, because too hot close to the heat source and too cold in the back of the greenhouse. This problematic ended by compromising the quality of the crop.
Greenhouse cultivation heating with AirCalor pellet hot air generator
The proposed solution to this type of request is simple and effective, with a quick and minimally invasive installation:
The AirCalor pellet hot air generator proves to be particularly effective for heating greenhouses: it is able to withstand the high humidity present inside the greenhouse and ensure optimal operation over time.
In addition, the generator works only when needed and modulates the power according to the needs, by progressively decreasing the delivery up to the total shutdown: in this way it is possible reduce costs and zero waste fuel.
A 50 KW AirCalor pellet generator is more than enough to heat 400 m² greenhouses like the one in question.
Greenhouse heating without damaging the crop
The burner has times of very low ignition and allows to promptly compensate for internal climatic variations caused by the presence or absence of solar radiation: AirCalor pellet hot air generators are designed to overcome the problems caused by thermal inertia plastic structures such as greenhouses.
In addition, the temperature of the hot air leaving the generator can be set for eliminate the thermal shock which compromised the quality of the harvest.
To maintain the necessary temperatures inside the greenhouse the customer used a hot air generator diesel defiscalised:
installing this

pellet heating system

It allowed him to

save over 30%
the item "cost of heating" annual.
Products used for greenhouse heating: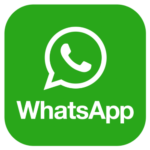 or