Industrial building to be heated in Treviso
This warehouse of 1000 m² in Treviso is a large room with high ceilings 6 meters, where vehicles are customized with adhesive backings.
For this type of materials processing and the client needed to maintain a temperature of 19-22 ° C: lower temperatures make the laying and processing of the most difficult adhesives.
The shed at issue era then previously heated by a powerful oil-fired hot air generator: Systems of this type produce a heat unevenly within the perceptible structure (in a manner, however, excessive) only in the vicinity of the heat source.
In addition, although of considerable power, it had a very low yield because of its outdated technology. The client was so used to having large consumption, But made increasingly unsustainable the rising cost of fossil fuels in recent years.
Shed heating with AirCalor pellet hot air generator
At the same power, a Bluenergy pellet hot air generator consumes less and has a higher yield. The proposed solution to this type of request is as basic as it is effective, with a quick and minimally invasive installation:
The AirCalor proves to be particularly effective for the type of heating required: the heating method (with free delivery air) is the same, but innovation and the resulting high efficiency are decisive. In addition, the Bluergy pellet hot air generator works only when needed and modulates the power as needed, progressively decreasing the output until it is completely switched off: in this way it is possible reduce costs and zero waste fuel.
A 100 KW AirCalor pellet hot air generator is more than enough to heat industrial buildings of 1000 m², like the one in question.

Weekly wireless thermostat
The programmable thermostat allows you to program the switching on and switching off the desired during the week.
Heating of the shed with a biomass generator
The burner has times of very low ignition and it reaches the required temperatures in less time: this allows the customer to be more effective, by working the materials in the best possible environmental conditions.
Thanks to programmable thermostat, the temperature as necessary are adapted and programmed according to the working days: the ideal temperature is maintained from Monday to Friday, while on the weekend the pellet hot air generator is automatically deactivated, ensuring maximum savings.
The customer manages to heat the shed by halving consumption: the lower cost of fuel, combined with a higher yield, has led him to a total savings of more than 50%.
Products used for heating the shed
Weekly wireless thermostat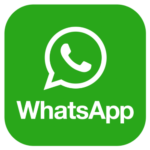 or